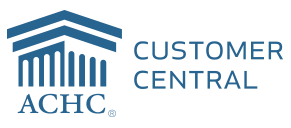 Customer Central is your personalized website to complete the accreditation process, from start to finish!
Account Login
If you are having problems logging in click the "forgot your info?" link below.
For hospital (including CAH), ASC, Office-based Surgery, and Laboratory Accreditation and for Joint Replacement, Stroke, Wound Care, and Lithotripsy Certification, login to Compass using the link below.